The Latest in Vera Bradley at Scott's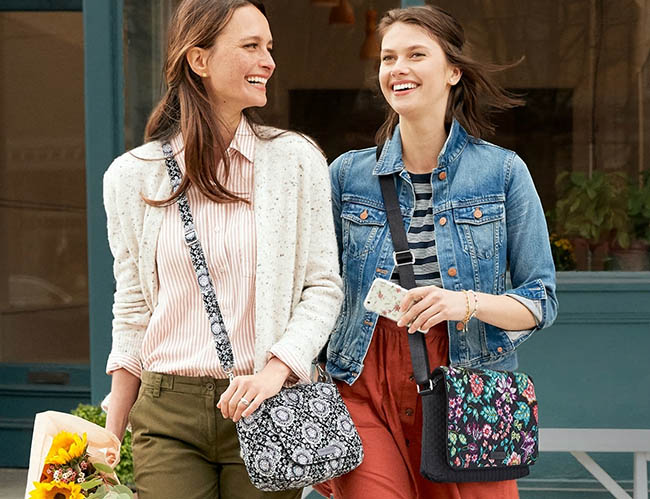 Hands-free Ease - fall in love with classic patterns in shades of the season.
​


Make It Yours - personalize with custom embroidery!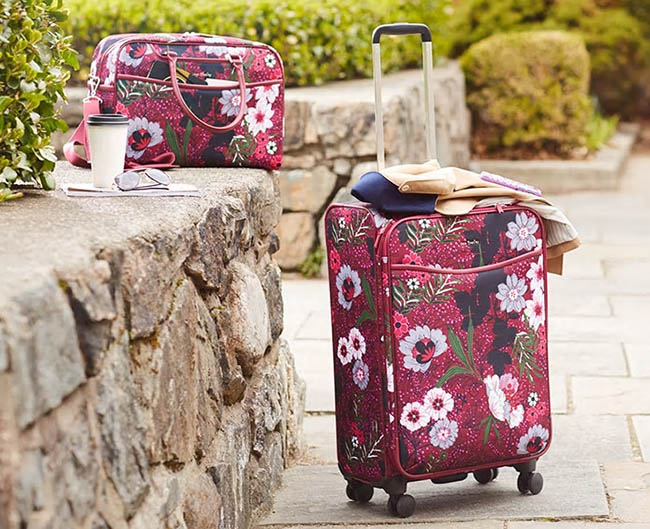 On A Roll - travel colorfully whether you're back to campus or on the road again.

Stop by soon to experience the latest "Vera Bradley - at Scott's".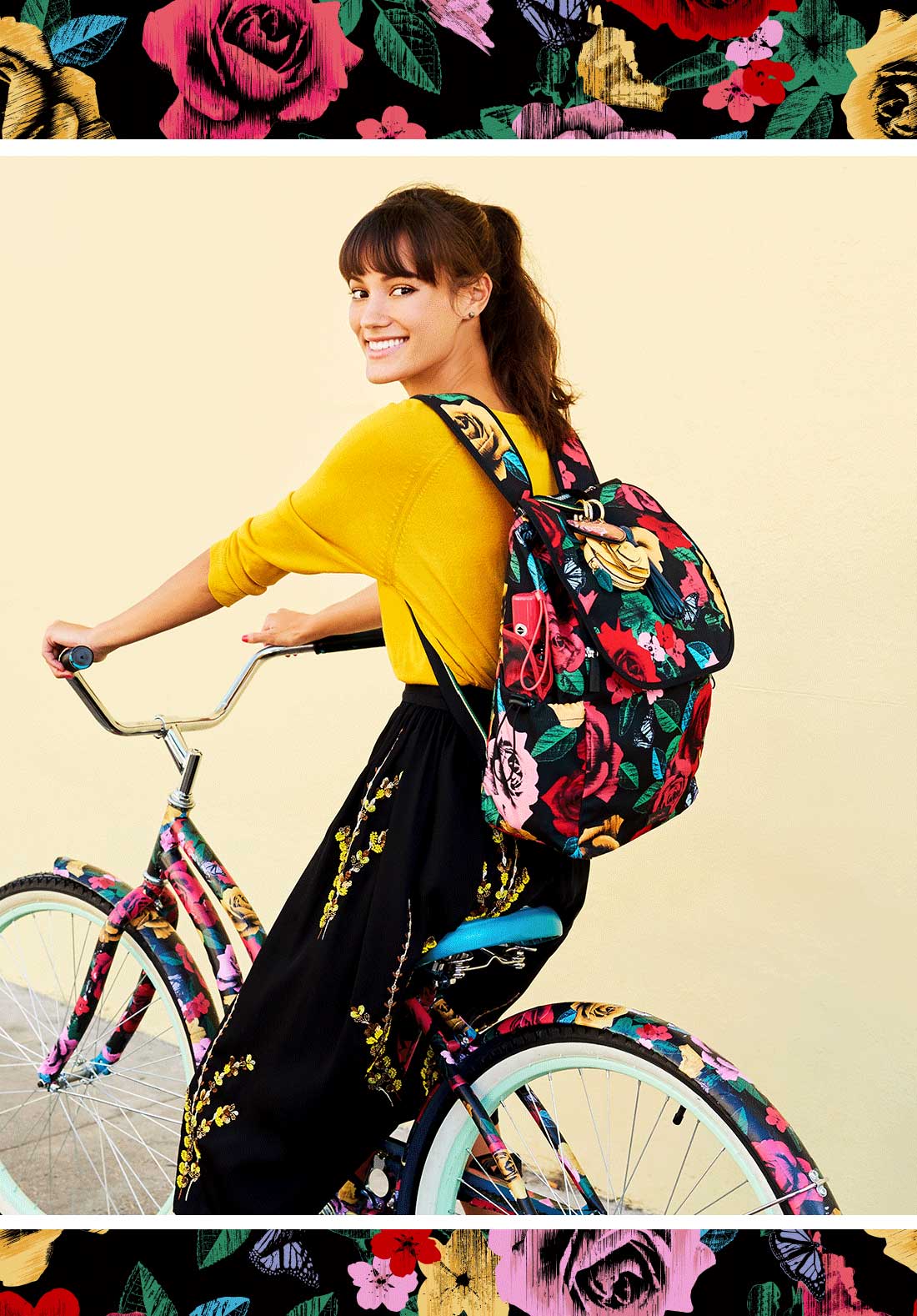 Would you like to stay in the "know" about Vera Bradley at Scott's? We send out seasonal catalogs and email notices about our Vera Bradley short term in-store specials that you'll want to hear about. Click on the small green Vera Bradley box below and email us your name, mailing address, and email address and we'll add you to our Vera Bradley contact list. Your information will not provided to anyone else.

About Vera Bradley
The Vera Bradley story is a testimony to the American Dream. While on vacation in March of 1982, company founders Patricia R. Miller and Barbara Bradley Baekgaard were awaiting a flight in Atlanta when they noticed a definite lack of feminine-looking luggage. The longtime friends wasted no time in correcting this situation. Within weeks, these dynamic women had created a company, named after Barbara's mother, (Veronica "Vera" Bradley) capable of marketing and manufacturing their cleverly designed products. The demand for these unique handbags and luggage items has grown and so has Vera Bradley, which is now nationally and internationally recognized.
For over 20 years, Vera Bradley has had a loyal following of customers who not only look forward to lovely new fabrics and styles that are introduced each season, but who also appreciate the function and quality that is synonymous with the Vera Bradley name.
Who Was Vera Bradley?
Model, Mother, Hostess and Friend. Veronica Bradley, born August 9, 1909, was the mother of Vera Bradley Co-founder, Barbara Baekgaard and even worked for the company, as a sales representative in her Miami, Florida, community until she died in the early 1990s. Vera was a special woman, who was chosen in the 1930s by Elizabeth Arden herself to model. Vera's classic style and grace inspired Barbara and Patricia to name their company after her in 1982. Those who knew Vera agree that her life was always full, fun and colorful!