About Us

Founded in 1970 by Roy, Pearl, and Mike Scott, Scott's has built a solid reputation as a friendly, helpful, family owned business. In 2014, Jeremy Lohman became the owner and was joined with his Brother Nick Lohman. In September 2014 we opened our second location in Elgin, Oklahoma. We are happy to keep a long tradition of satisfying our customers with the best quality flowers and gifts available. We have a dedicated and talented staff of over a dozen floral design, sales, and delivery crew members. Jeremy Lohman and Store Manager Ronnie Ellis (accumulating a combined total of over 50 years at Scott's) have earned the certifications of "Oklahoma Master Florists."

Since 1999, Scott's has been voted "favorite florist" by readers of the city's daily newspaper, the Lawton Constitution.
In the Fall of 2004, we completed and opened our all-new store, culminating a two year construction project of leveling, enlarging/rebuilding a state of the art store on the property we started on back in 1970.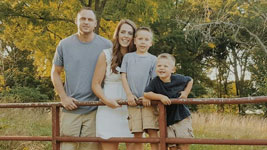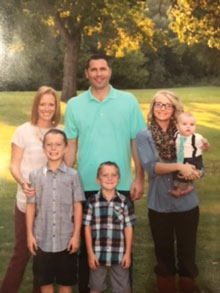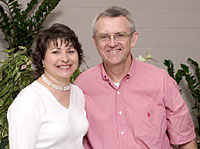 - Thanks for visiting our site. We, along with the Scott's staff, look forward to serving you soon.
All products and services are 100% guaranteed
Since our founding, our slogan,"Where Your Satisfaction is Ours", has been the standard by which we have tried to operate our business. When we're informed about any problem with our products or services, (including an order we send out of town), we try hard to correct the problem and will offer an immediate adjustment or replacement where appropriate.
Thousands of flowers arrive weekly
We're constantly seeking the best sources for the finest fresh floral product that can be found. Thousands of flowers arrive weekly and are processed using the latest techniques to insure that your flowers will live up to Scott's reputation of having the " longest-lasting flowers". Upon visiting our store, you'll see our very large walk-through climate controlled fresh flower display room. Floral designs, "ready to travel", are displayed as well as flowers ready for purchase by the stem.
Delivering all across the community every work day

Lawton, 73501, 73502, 73505, 73506, 73507
Fort Sill 73503
Cache 73527
Chattanooga 73528
Cement 73017
Cyril 73029
Elgin 73538
Faxon 73540
Fletcher 73541
Geronimo 73543
Indiahoma 73552
Medicine Park 73557
Meers 73558
Sterling 73567
€‹Walters 73572
Our radio equipped purple and white delivery vans deliver all across the greater Lawton/Fort Sill/Elgin area daily. We even offer delivery to many other communities around Lawton and Elgin. Morning deliveries are available all across the Lawton/Fort Sill/Elgin area for orders on hand by 9:30 am. Ask about our "Special Delivery" option when you desire extra fast service. Many times we are able to deliver your "Special Delivery" anywhere within the area WITHIN 1 HOUR! Placing your order on-line is easy, or we can be reached by phone, (use our 800 number if you're out of town), or by FAX at 580/357-8030. We can be reached by any of these methods, "24/7". See our list below of local area Lawton/Fort Sill/Elgin Hospitals and Funeral Homes we service.
Hospitals

Comanche County Memorial Hospital
3401 W Gore Blvd, Lawton, OK 73505

580/355-8620

Lawton Indian Hospital
1515 NE Lawrie Tatum Rd, Lawton, OK 73507

580/353-0350
Reynolds Army Community Hospital
4700 Hartell Blvd, Ft Sill, OK 73503
580/458-2800
Southwestern Medical Center
5602 SW Lee Blvd, Lawton, OK 73505
580/531-4700
Funeral Homes

Becker-Rabon Funeral Home
1502 NW Ft Sill Blvd, Lawton, OK 73507
580/353-3030
Comanche Nation Funeral Home
2701 SW J Ave, Lawton, OK 73505
580/351-0045
Howard Harris Funeral Services
1005 SW C Ave, Lawton, OK 73501
580/353-8838
Lawton Ritter Gray Funeral Home
632 SW C Ave, Lawton, OK 73501
580/353-2940
Whinery Huddleston Funeral Service
6210 NW Cache Rd, Lawton, OK 73505
580/536-0211
Elgin/Fletcher Funeral Home
602 A St., Elgin, OK 73538
410 W Cole Ave, Fletcher, OK 73541

580/492-5663
580/549-3664
Crews/Cyril Funeral Home
122 E. Floyd, Apache, OK 73006
5th & Nebraska, Cyril, OK 73029

580/588-3366
580/464-2222
Deliveries across the state, country, or around the world
Due to our long-time practice of networking with florists around the country we have developed friendships with quality florists all across the US. Through our association with Teleflora we transmit orders every day to these "preferred florists" in other cities, taking special care to see that your requests are fulfilled, just as though we had been doing the work for you ourselves. For over 30 years our store has ranked among the top 500 florists nationwide in volume of orders transmitted. We're eager, capable, and ready to assist you with your out-of-town floral needs.
Foliage and blooming plants, silk flowers and botanicals
Tropical green plants, dish gardens, and an assortment of blooming plants are stocked regularly in our spacious greenhouse display area. A vast selection of baskets, containers, ribbons, and silk flowers provide attractive accents for these. Our silk flower and foliage selection is constantly being renewed with the latest in attractive permanent floral and foliage products for any season. Talented floral designers create custom silk flower arrangements to accent our customers' home or office decor.
Candles, gourmet, home accessories, jewelry, baby gifts and much more
The Giftware Department features extensive selections in the popular Aromatique® home fragrance line from Heber Springs. Arkansas. Fine quality gourmet serveware from Wilton Armetale is a popular virtually-everlasting and usable category. Our Yankee Candle® line provides an abundance of choices in top-quality scented candles. Gourmet hand-made chocolates including Grande Truffles from the Sweet Shop® are very popular. Our move into ladies accessories, including high quality costume jewelry and the very popular Vera Bradley product line has been very well received. Our Baby Gifts category has new lines and products coming continually and proved to be a "hit" with our customers. A Baby Gift Registry program in which we offer a selection, gift wrap and delivery service for baby showers, is very popular with "Moms to Be".